Freight Cost, Shipping Cost and Residential Delivery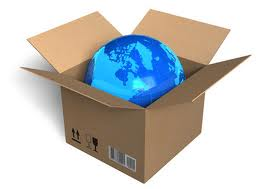 You will see many websites that offer free freight or free shipping on their products. Freight and shipping cost are not free. Companies add the freight and shipping cost into the product sale price. Free freight and free shipping advertisements is common practice to enhance the sale of the product. Generally the customer or buyer is paying for the freight and shipping cost, which the seller has added to the sale price of the product. This practice is legal and used as promotions around the world.
Examples of freight and shipping cost are:
Cost of labor for the truck drivers and warehouse people
Cost for the truck rental, depreciation, tires, wear and tear
Cost for gasoline or diesel fuel necessary for the truck engine to run.
Examples of freight carriers are:
UPS = United Parcel Service, which utilize truck vans, large trucks, semi-trucks and airplanes.
USPS = United States Postal Service, which utilize small mail trucks, large trucks, semi-trucks and airplanes.
FedEx = Federal Express, which utilizes truck vans, large trucks, semi-trucks and airplanes.
Spee-Dee Delivery Service = Spee-Dee Delivery utilizes truck vans, large trucks and semi-trucks.
Regional Carriers = Many areas of the USA have regional freight companies who utilize small vehicles, truck vans, large trucks and semi-trucks.
Common Carrier Freight Companies = Selection from many different freight companies throughout the USA, which provide the most competitive freight rate for the delivery of the product.
Shipment of heavy products:
Pool tables, furniture, motor scooters, spas, hot tubs and other heavy products are shipped by common carrier.
Many of the heavy products require a forklift or pallet jack to unload.
Truck drivers may ask for customer assistance in unloading heavy products.
Dock Delivery or Residential Delivery:
Freight rates are based on the delivery of products to business loading docks or the loading dock of the particular freight company.
Some customers are allowed to pick-up the products at the freight company to save the cost of residential delivery. Customers may call or ask the freight company regarding the pick-up of products from the freight dock in their area.
Residential area deliveries are usually performed by smaller trucks, not semi-trucks. Residential deliveries are extra freight cost. Smaller delivery trucks are available with hydraulic lift gates for additional fees.
Delivery of product to residential areas or homes:
Generally semi-trucks or large trucks are not allowed on the streets in residential areas.
Semi-trucks may be too big to make the turns on the smaller streets in residential areas.
Smaller trucks or delivery vans are generally allowed to delivery products in residential areas.
Delivery vans with hydraulic lift gates are available for ease of delivery in residential areas. Hydraulic lift gate trucks cost additional fees, which may be the responsibility of the buyer or customer. Fees can range from $50 - $150 for the delivery of several heavy boxes or crates.
Please do not expect the truck driver to manually unload the boxes or crates from the truck.
BUYER BEWARE OF FREIGHT COST AND RESPONSIBILTY OF FREIGHT CLAIMS