Carbon Fiber Infrared 2-3 Person Sauna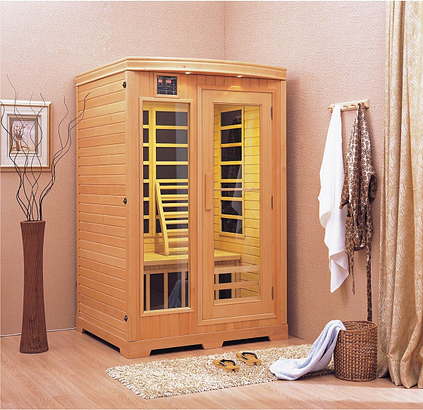 Instant heat and relaxation can be felt through this carbon fiber infrared sauna. Studies have shown that a mere 30 minutes in this 1,600 watt carbon fiber heating element/120v sauna can burn upwards of 600 calories. Infrared saunas create the same rays that come from the sun--without the UV radiation. Other benefits include detoxification, pain relief, improved circulation and skin purification. Interior/exterior controls allow operation of the sauna with ease. The interior is composed of an oxygen generator, 2 canopy lights, LED lights, 1 hemlock backrest, side window and is MP3 ready, fully equipped with two speakers & oxygen generator.
Dimensions: 47" X 41" X 76"
Infinity Sauna Model #CFS-228
SOLD OUT OF SAUNA'S UNTIL 2023
Sale Price Includes:

$500 MP3 Ready, 2 Speakers, Candian Hemlock Backrest, Oxygen Generator & LED Lights